The company
EuroSort was started in the Netherlands in 2001. Not satisfied with the technology available, we saw a need for a solution to handle the growing number of irregularly shaped items. The first EuroSort sorter design, the Split Tray Sorter, was that solution. It caught on quickly and with every installation the design was improved and refined. As the demand grew, so did our suite of sortation technology. The Dual Split Tray, Quad Tilt Tray, Push Tray and Twin Push tray, Sweeper and Push Bar sorters soon followed. As the customer list and requirements expanded, so did our sorter options so that we could achieve the optimal pairing of sorter to customer.
Opening our North America HQ
In 2003 EuroSort expanded to the United States, opening a facility near Baltimore, Maryland and quickly established a dominant presence with a reputation for compact, efficient, reliable, and cost-effective machines that can run 24/7 to deliver the results our customers have come to expect.
EuroSort now has 450+ Sorters all over the world handling millions of items an hour and we use every sorter installation to improve and fine tune our technology to deliver the best results possible. Our sorters follow the principles of simplicity, accuracy, and efficiency to deliver unmatched results. With our team of over 200 people worldwide and the experience we bring to every project, we all work together to approach every project as a new opportunity to exceed expectations.
Keep It Simple
Simplicity is one of the driving principles at EuroSort. This is what allows us to deliver reliable, accurate, efficient sorters at a lower cost. Our trays are entirely mechanical. No motors, no power supply issues, just simple and tough designs keeping the cost and maintenance low. One of the largest points of failure in sortation systems, the belt or chain drive, we replaced with our patented innovation, the Flex-Drive System. It is a compact, modular design that is easy to repair, easy to replace, and has redundancy to ensure you can keep running even if a drive unit goes down. Simple designs that just keep working has allowed EuroSort to deliver the best sorters in less time and at less cost than our competitors.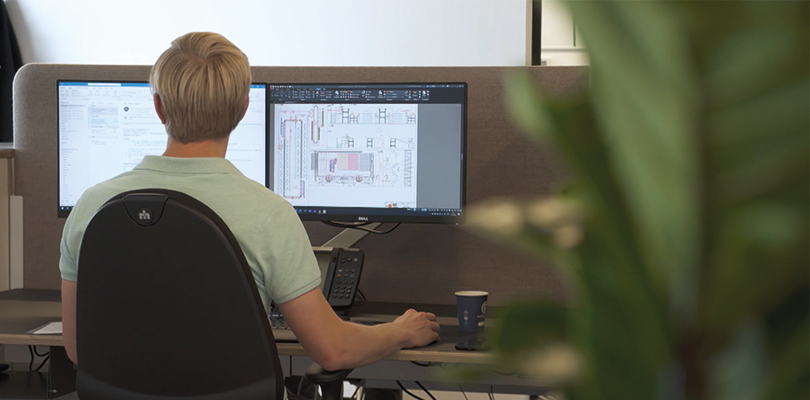 Stay Flexible
Every sorter installation is different. From the space available, to the items being sorted, , flexibility is one of our biggest priorites. We understand your business is constantly changing, and being able to adapt to those changing situations is key. Between being able to change elevation (which lets us fit more in less space), our tightest in the industry drop zone, our innovative chute designs, and our range of sorters , we have the tools available to allow our team to design the best sorter fit your operations needs.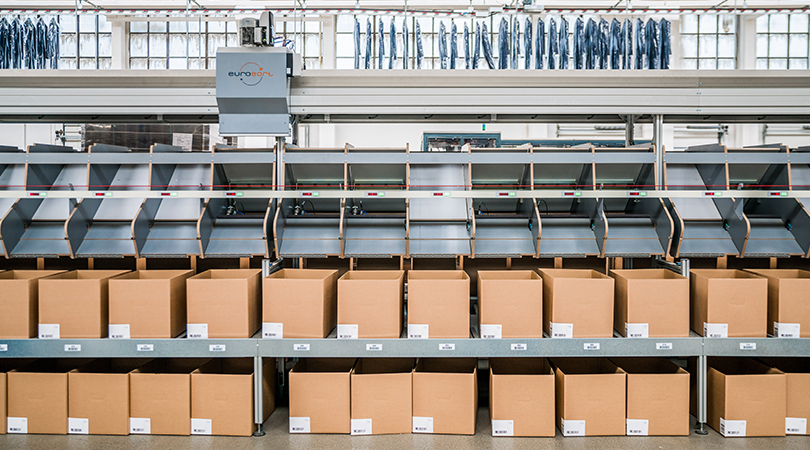 Hit The Mark
Accuracy is paramount for our customers. If orders or shipments are incorrect, it doesn't matter how much throughput the sorter has or how reliable it is because the end-customer is still unhappy. EuroSort focuses on producing machines that guarantee the highest accuracy and precision in the industry. This has resulted in our sorters having the smallest discharge space available, up to 50% smaller than competitive technology.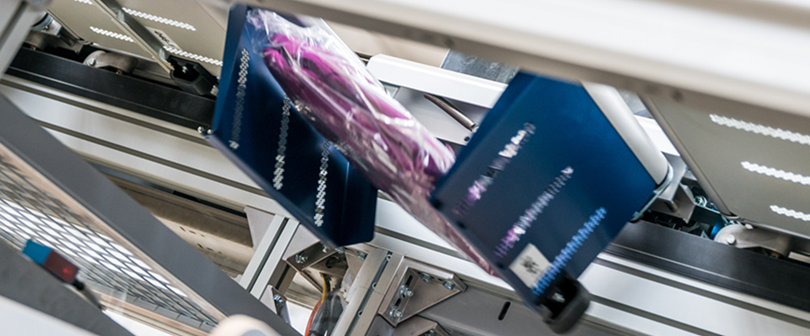 Our Team Makes the Difference
Simplicity, flexibility, accuracy, and efficiency are guidelines for how we design and build our sorters, but they are also guidelines for how we work as a team. A flat company structure and team members who are as adaptable as our technology allow us to stay lean, productive, and nimble. Our team's ability to react to a changing marketplace, changing customer requierments and to keep driving innovation is what makes EuroSort the industry leader it is.
Become Part Of The Team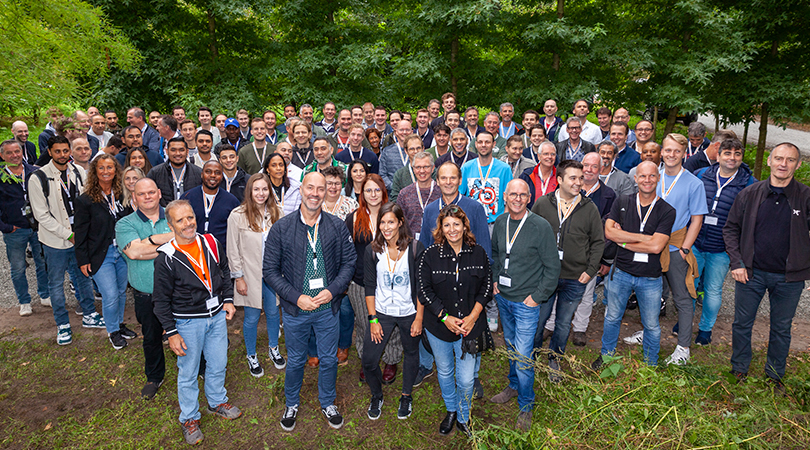 Dynamic sortation applications
Whether you are looking to sort clothing, mail, or pharmaceutical bottles, our automated warehouse sorters can help improve your operations. Our systems are precision designed to improve the productivity and efficiency of companies in the following industries.